Business plan for women
With the Dona Impuls programme of the Institut Balear de la Dona and the Chamber of Commerce we accompany you in the development of your business project.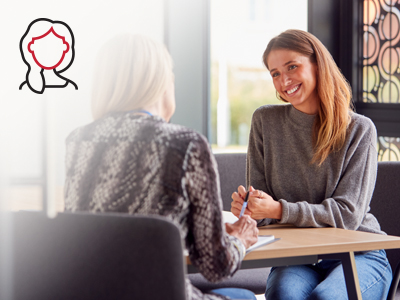 How to participate
To participate in Dona Impuls you must be a woman, of legal age, resident in Mallorca and have a mature business idea that you want to carry out on the island. The technicians of the Chamber of Commerce will accompany you in the preparation of your business plan and you will receive:
Individualised advice on the business model of your project, addressing the aspects of greatest added value and the main drawbacks in the initial approach.

Personalised advice on your economic-financial plan and the coherence between the business model and its economic viability. We will make a one-year and three-year forecast, depending on the complexity of the model and your needs. We will work on a profit and loss account, a cash flow plan, an investment and initial financing plan and the main economic-financial ratios.
Dona Impuls is a free programme for women entrepreneurs, which is financed by funds from the State Pact against Gender Violence, the Ministry of Equality and the Balearic Institute for Women.
If you are interested, register as soon as possible! Spots are limited and we will assign you an advisor in order of registration.
Request your participation in Dona Impuls